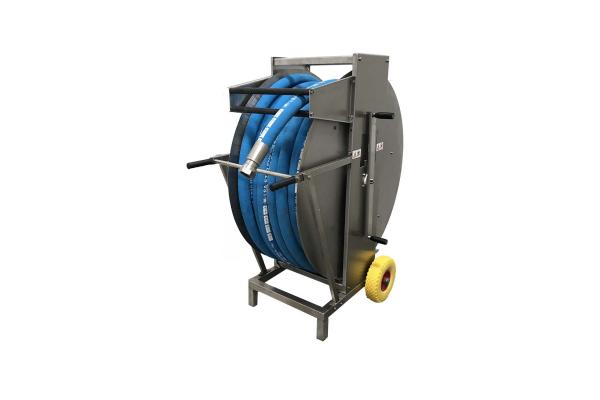 Food liquid transport reel
16/07/2019
Tank cleaning.
Mobile hose reels are very useful to use with rotating cleaning heads.
rotating spray heads consume 90% less water than spray balls with a much better result.
Contact Dosanova to select the correct tank cleaning rotating head for your specific tank.
This stainless steel manual hose reels are specially designed for the storage and handling of hoses for transporting food, drinks, agricultural, chemicals and marine applications.
The use of this hose reel prevents hoses from lying on the floor in production areas resulting in unsafe work situations, hose breakage, hose wear and poor hygienic situations.