Units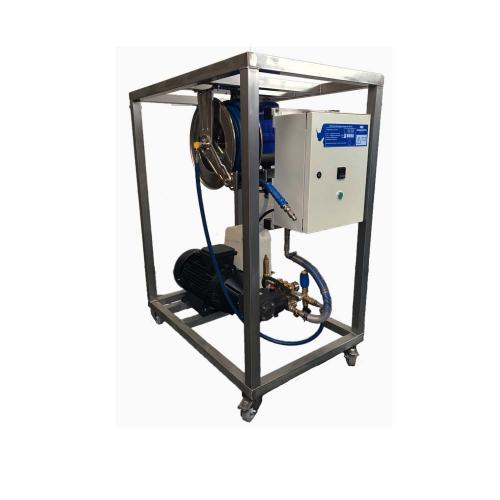 Mobile tank cleaning unit
Stainless steel AISI304 construction. Profiles 50x50x2mm.
Dry running protection.
Automatic pump stop when supply pressure is less than 1.5bar.
Adjustable timer for foaming and cleaning process
Solenoid valve 24V.
Shut down when installed time is finished.
Stainless steel canister support 2 x 25 liter.
4 x Stainless steel wheels with 2 x swivel wheels with brake.
Download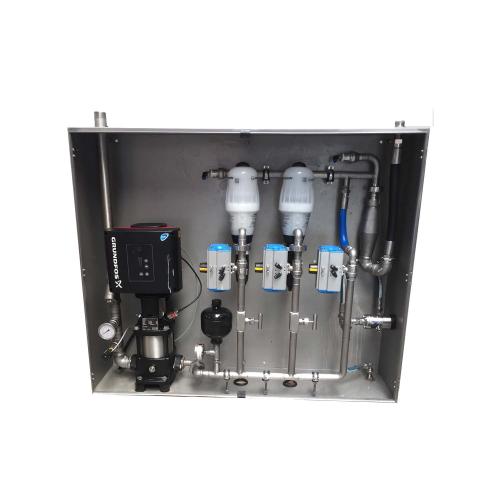 Automatic tank cleaning unit
Dosanova also designs and manufactures custom made automatic cleaning systems to provide the correct water pressure, water temperature, water flow, chemical mixture and reaction time to the rotating nozzle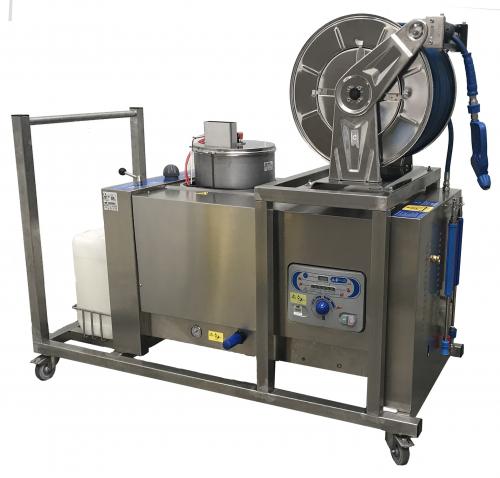 High pressure hot water tank cleaner
The mobile tank cleaner unit is specially designed for the cleaning of the inside of tanks, IBC's, and other difficult places to reach where a rotating cleaning head can. Next to tank cleaning the unit can also be used as a automatic belt cleaner or heavy duty washing station for external cleaning with foam and disinfection options. The hose reel on the unit contains 100 meter wash-down hose. This length is for applications where the unit is outside the building because of the exhaust gases of the burner is not acceptable.
Download
Question about this product?
Contact us