Main station HPJET AIR FREE FOAMING
The NEW main station HPJET allows for foaming without the use of compressed air! A specially designed dynamic foam head creates the foam at the end of the foam lance, making the quality of the foam unaffected by the length of the hose. By increasing the water pressure to 40 bar the water consumption needed to achieve a perfect cleaning process is reduced dramatically.
The HPJET cleaning units are supplied in an stainless steel (AISI316), ultra-hygienic lockable cabinet, with sloped top. The systems is equipped with a TST automatic shut-off system and is always in stand-by modus and ready for use.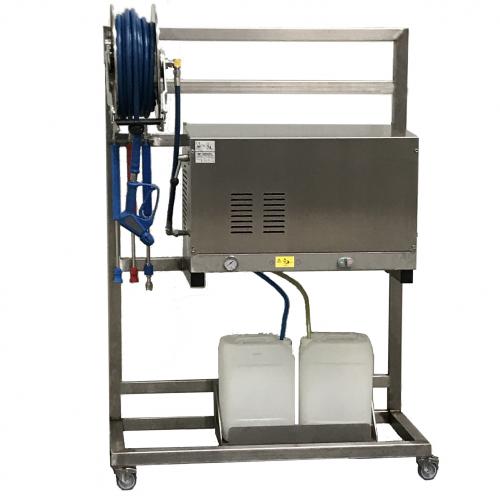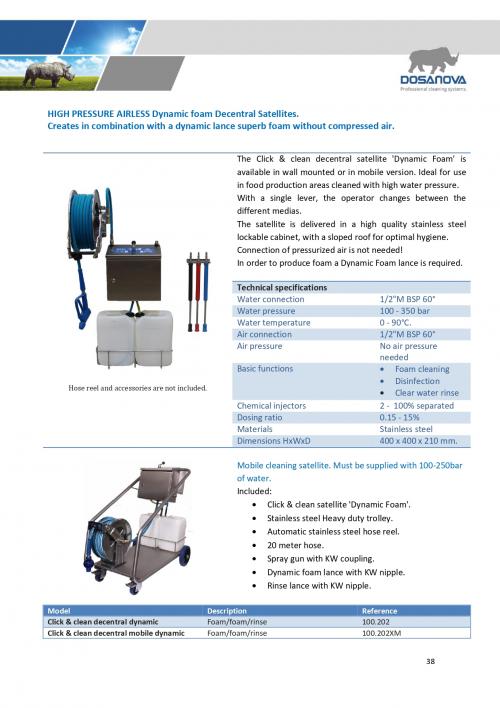 Data sheet
For more information please download below datasheet or feel free to contact us!
Download
Question about this product?
Contact us