Central satellites Click & Clean.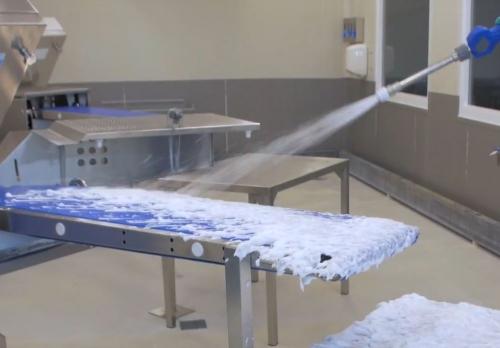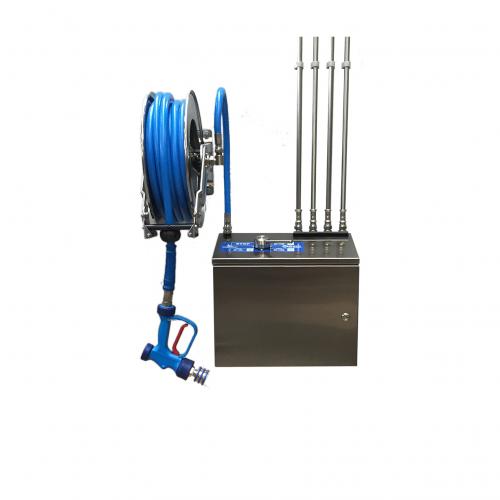 Click & Clean Central Satellite
The Click & clean central satellite can be used in combinations with a water booster and a chemical dosing station. This unit is wall-mounted in the production area and is suitable for water pressures between 3 and 60 bar. The Click & clean Central manages both centrally dosed chemical and disinfectant solutions, and thanks to an integrated injector, an optional extra chemical solution (decentral). With a single lever, the operator switches between the different media. The satellite is delivered in a high quality stainless steel lockable cabinet, with a sloped top for your optimal hygiene.
Download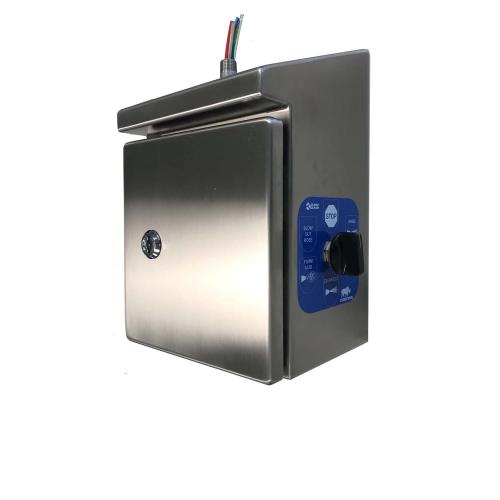 Central air switch satellite
Ultra-hygienic and safe cleaning satellite.
The satellite is operated by a pneumatic selector with 6 positions.
This selector is built into a stainless steel lockable cabinet with sloping roof.
Download
Question about this product?
Contact us