Main station LPJET
The LPJET series is designed especially for cleaning in high care areas which require a pressure increase (up to max 16 bar) and multiple hours of cleaning a day. These units are ideal for bakeries, butchers, super markets and high care food and beverage production areas.
The LPJET series is available in 2 versions:
LPJET9 for 1 user
LPJET14 for 2 users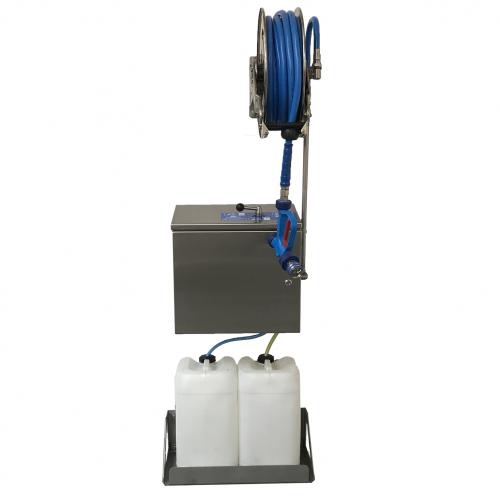 Question about this product?
Contact us