Mobile satellites Click & Clean.
The decentral satellite Click & Clean is also available in mobile version. With a single lever the operator can change between the different medias.The satellite is delivered in a high quality stainless steel lockable cabinet, with a sloped roof for optimal hygiene. The solid stainless steel trolley has 2 fixed and 2 rotating wheels with brake. Delivered with an automatic heavy duty stainless steel hose reel, quality cleaning hose and spray gun, the mobile satellite is ready for use!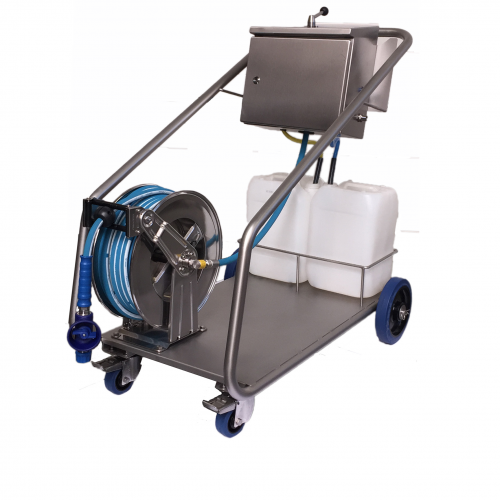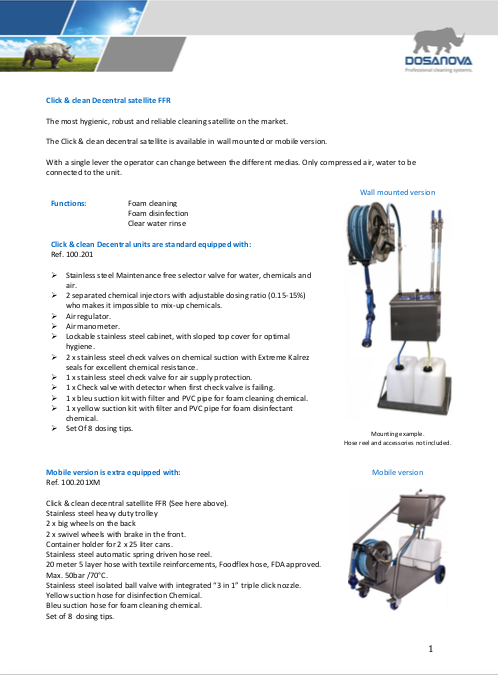 Data sheet.
For more information please download below datasheet or feel free to contact us!
Download
Question about this product?
Contact us